Three Coppersmith Brockelman Attorneys Present at Arizona Health Law Basics Conference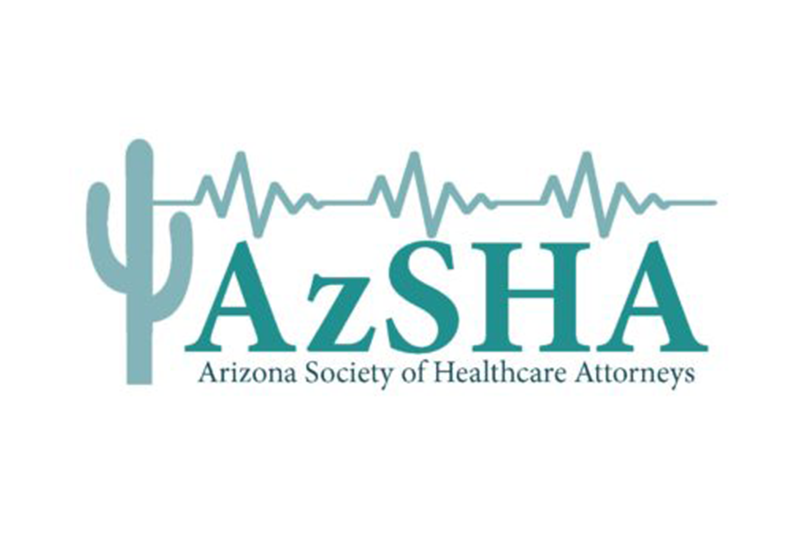 Our nationally recognized health care practice made an impressive showing at the Arizona Society of Healthcare Attorneys' (AzSHA) Arizona Health Law Basics Conference at ASU's Sandra Day O'Connor College of Law. Attorneys Scott Bennett, Marki Stewart, and Melissa Soliz offered expertise on various health care legal matters in educational seminars at the event.  
Scott and Marki participated in the "Emergent Technologies" panel, sharing knowledge of developing telehealth technologies, and explaining the impact of artificial intelligence on health care.
Marki spoke about licensing procedures, board exams, and peer review processes in a presentation titled "ADHS Licensing, Professional Boards and Peer Review."
Melissa presented on compliance issues in "Privacy Survey: HIPAA, 42 CFR Part 2, GDPR and State Laws."
Scott has extensive experience assisting clients in health care and other industries with information privacy and security. He is an active member of AzSHA.
Marki focuses her practice on telemedicine, assisting with licensing, reimbursement, credentialing, and data security issues. She also serves as Secretary and Treasurer of AzSHA.
Melissa's legal practice focuses on HIPAA and 42 C.F.R. Part 2 compliance, compliance with opioid treatment laws and regulations, health information exchange (including compliance with new information blocking rules), data breaches and OCR investigations, as well as clinical research compliance and contracting. She has served on AzSHA's Board of Directors since 2018.