Arizona Republic Recognizes Our "Quirky" Law Firm for Culture, Work Ethic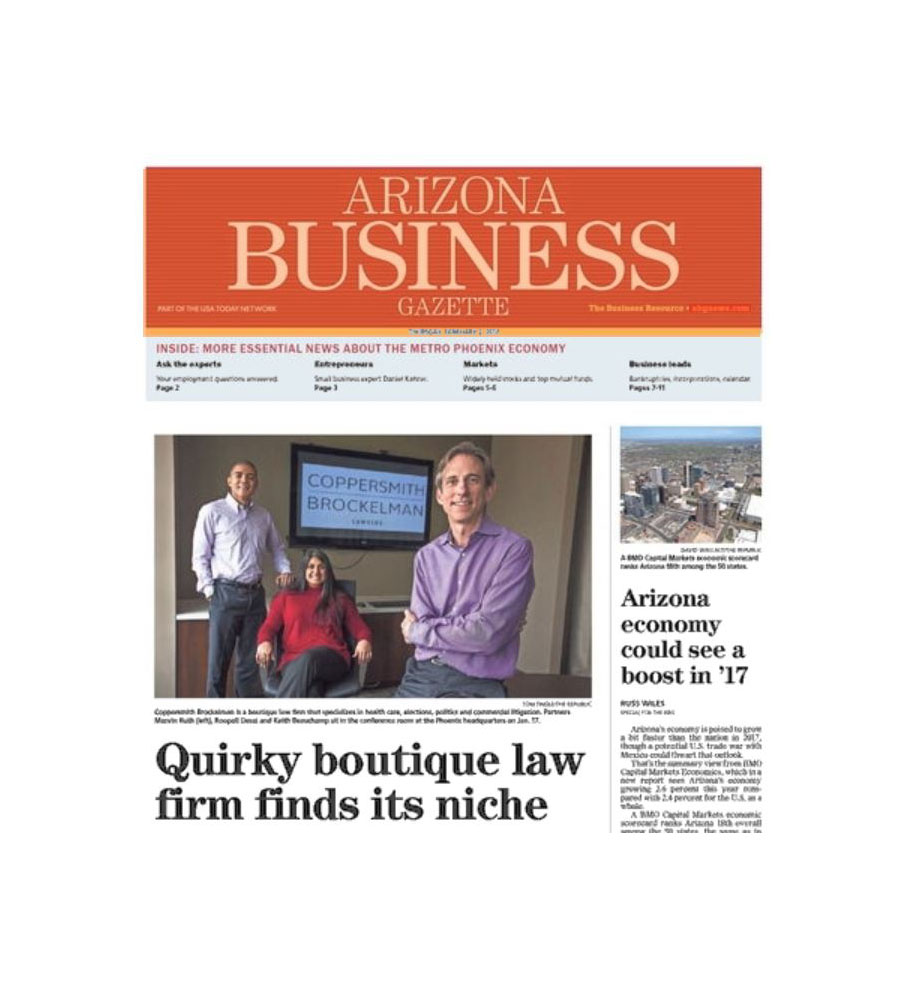 As the Arizona Republic found out, Coppersmith Brockelman isn't your typical law firm.
Down-to-earth. Diverse. Hardworking. Client-first attitude. It's those qualities that stood out to reporter Georgann Yara, as she profiled the firm for Arizona's statewide daily newspaper.
The article spotlighted Coppersmith Brockelman's immense success in a wide range of practice areas – including health care, elections/politics, employment, employee benefits and commercial litigation –  while bucking the stereotypes associated with most law firms.
"We work hard, but we don't take ourselves too seriously," said Keith Beauchamp, a partner.
With a diverse group of 20 attorneys (11 of which were recognized as "The Best Lawyers in America" by their peers) and 11 support staff, the team prides itself on professionalism, creativity and commitment to community.
The full article is available at the Arizona Business Gazette, a publication of the Arizona Republic.