John DeWulf Recognized as Volunteer Lawyers Program's Home Protection Attorney of the Year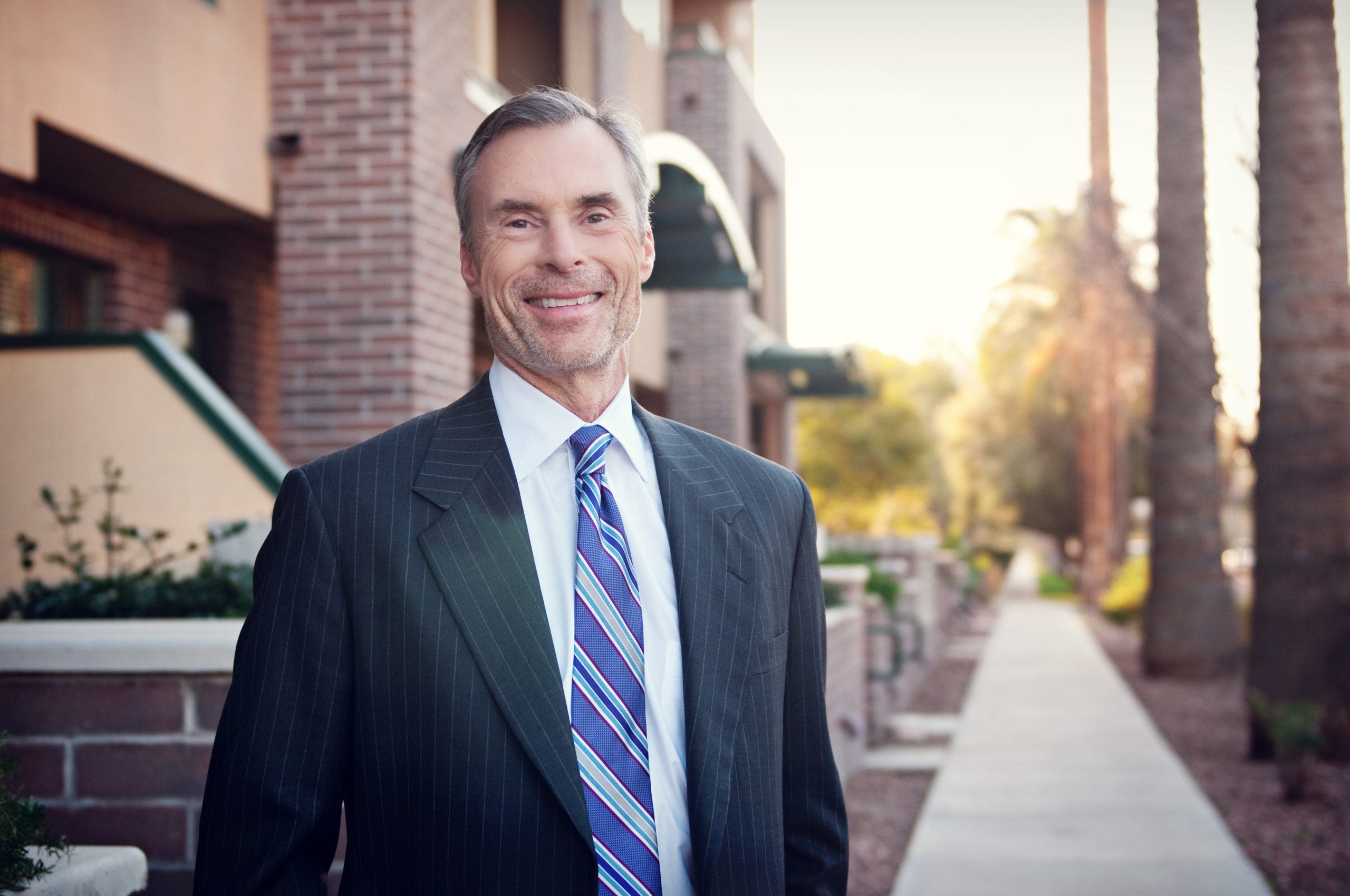 With a deep-seated commitment to serving the community, John DeWulf was awarded  Home Protection Attorney of the Year from the Volunteer Lawyers Program.
Featured in the January 2023 issue of Maricopa Lawyer for his outstanding litigation work, John took on a full-fledged case against a real estate company that had deceived a retired disabled man into selling his home. John and his legal assistant Verna Colwell were able to save the client's home and force the real estate company to pay the client $15000.  This is in addition to the work he and Verna have done over the years, including handling numerous guardianship and adoption matters to protect children and provide them with safe homes.
"I feel good that I am in a position where I can help. Situations like this prove that we get more than we give when we handle VLP matters," said John.
John is highly regarded among clients and colleagues for his successful commercial litigation practice, where he handles complex trials, hearings, and other matters before state and federal courts as well as administrative agencies.
His stellar reputation as one of the Southwest's finest litigators has resulted in a variety of recognition. Best Lawyers in America© has honored him consistently in the practice areas of Bet-the-Company litigation and securities litigation, for which he was honored as "Lawyer of the Year" in 2018. Additionally, Southwest Super Lawyers regularly recognizes John for his business litigation, securities litigation, and professional liability defense practices, including him among the Top 50 Lawyers in Arizona for several years. Also, Chambers USA has ranked John as a top General Commercial Litigator since 2014 and was honored as a Top Pro Bono Attorney in 2013 by the Arizona Foundation For Legal Services. He is also a Senior Fellow of the Litigation Counsel of America.