John DeWulf and Keith Beauchamp Chosen for Az Business's Top 100 Lawyers List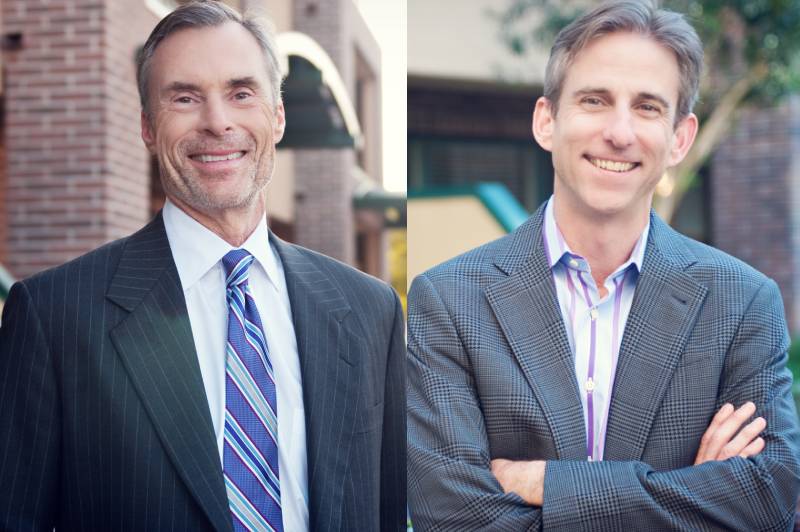 Az Business published its 2023 Top 100 Lawyers in Arizona list, and both John DeWulf and Keith Beauchamp were selected for their outstanding legal careers. John was chosen for the eighth straight year while Keith is a first-time feature.
Keith was selected for his handling of complex commercial litigation matters in Arizona and around the country. He has extensive experience defending legal malpractice claims and class actions and represents plaintiffs and defendants in all manner of business disputes. As well, Keith has been recognized by Best Lawyers in America© since 2008 in the areas of Commercial Litigation, Legal Malpractice, and Securities Litigation. Additionally, he has been included in Southwest Super Lawyers in the categories of Business Litigation and Securities Litigation for more than 15 years and was recognized as one of "Arizona's Top 50 Lawyers" in 2011 and again in 2022. Since 2018, Chambers has also recognized his work in the Commercial Litigation field.
In the same vein, John is highly regarded among clients and colleagues for his successful commercial litigation practice, where he handles complex trials, hearings, and other matters before state and federal courts as well as administrative agencies. Best Lawyers in America has honored him consistently in the practice areas of Bet-the-Company litigation and securities litigation, for which he was honored as "Lawyer of the Year" in 2018. Additionally, Southwest Super Lawyers regularly lauds John for his business litigation, securities litigation, and professional liability defense practices, including him among the Top 50 Lawyers in Arizona every year since 2011. Moreover, Chambers USA has ranked John as a top General Commercial Litigator since 2014. He is also a Senior Fellow of the Litigation Counsel of America.
Each year, Az Business's editorial team and industry experts choose the top 100 attorneys from a pool of more than 2,000 of the state's most talented and successful lawyers. Selections are based on the lawyers' professional success and ratings as well as their impact on their law firm, the communities they serve and the legal profession.