Three-time Graduate Michael Aguirre Elected to the ASU Foundation's Board of Directors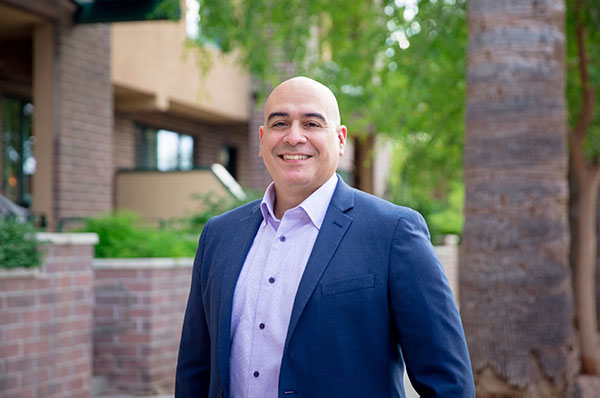 A prominent member of the legal community and active participant in several leadership organizations, Coppersmith Brockelman's Michael Aguirre has been elected to the ASU Foundation's board of directors. In this role, he will work to unite people, increase philanthropic support, and boost investment in advancing the Foundation's mission of building an environment focused on inclusion, student success, and development.
Known for his extensive work in corporate and business law — and leader of the firm's Cannabis Law practice — Michael is a three-time ASU alumnus who earned a Bachelor of Arts in History with Honors from Barrett, The Honors College (2000), a Master of Education in Higher and Postsecondary Education (2002), and a Juris Doctor (2005). He has been actively involved with the university and currently serves on the board of directors for the ASU Sun Devil Club and was a member of the ASU Foundation's Next Generation Council for four years.
Michael is also a board member and secretary of the Arizona Center for Law in the Public Interest and a longstanding member of the Los Abogados Hispanic Bar Association His newest appointment reinforces Michael's commitment to serving his community.
Excelling at helping organizations of all sizes and maturities address complex legal and business challenges, Michael has wide-ranging experience in finance, mergers and acquisitions, and general business transactions, as well as counseling companies on corporate governance and corporate matters. He has also advised clients in complex state, federal, and local regulatory environments, including cannabis companies and financial institutions.