40 Under 40 Honoree Andy Gaona Shares Top Personal & Professional Insights with Phoenix Business Journal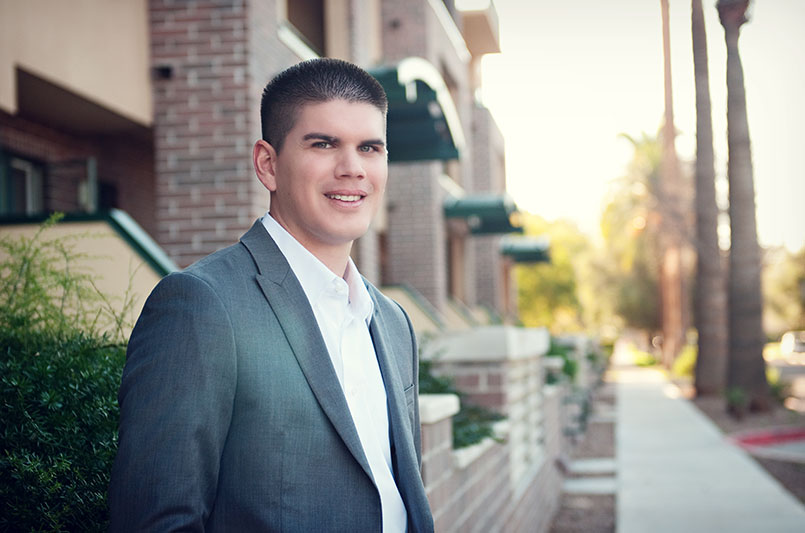 After earning a spot on Phoenix Business Journal's 40 Under 40 list highlighting the Valley's most outstanding young executives, Andy Gaona sat down with the paper to discuss his career goals, personal interests and pro bono efforts.
In his profile, Andy shared that his most important career goal is to know he made a difference in Arizona. His service with Arizona Center for Law in the Public Interest helps him do exactly that. A longtime board member and immediate Past President, he worked to expand the organization's donor base, enabling better advocacy for vulnerable populations. His other pro bono efforts range from helping refugee farmers recover damages for destroyed crops to helping uncover the mismanagement of child abuse and neglect cases.
Asked how he avoids burnout, Andy credited his strong support system, including his wife and two children as well as his work colleagues. Beyond that, building genuine relationships keeps his focus on his paramount goal of helping others.
Recognized by Super Lawyers as a Southwest Rising Star in Business Litigation, as well as The Best Lawyers in America© in the Appellate Practice and Commercial Litigation, Andy's in-depth knowledge of political, election and constitutional law helps him guide clients through election disputes, appeals and issues involving state and local governments.