Arizona Foundation for Legal Services & Education Honors Marki Stewart as a Top 50 Pro Bono Attorney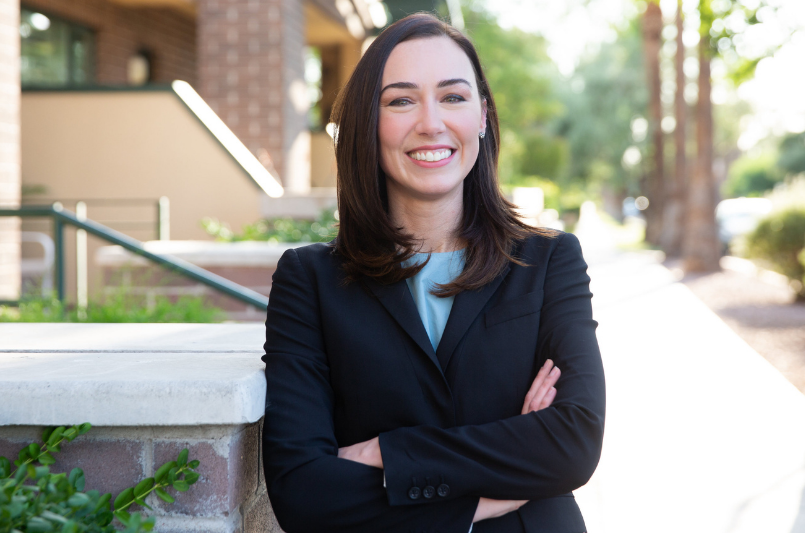 Marki Stewart's longtime commitment to helping unaccompanied immigrant children find safety and security in the United States earned her recognition as one of the Arizona Foundation for Legal Services and Education's 2022 Top 50 Pro Bono Attorneys.
Nominated by the Florence Project for more than a decade of involvement with the organization's Volunteer Lawyers Program, Marki provides pro bono representation, guidance, and support that has a lifelong impact on children under threat of deportation.
Currently, Marki represents an 11-year-old orphan from Mexico who traveled to the United States with her older siblings in 2019. She won a Motion to Dismiss the immigration removal proceedings, then obtained a legal guardian for the girl, who is now eligible for Special Immigrant Juvenile Status and awaiting approval for Permanent Legal Residency. If Marki prevails, her client will have both a home and a future here in the U.S.
"The immigration process is unbelievably complicated and difficult to understand, even for a health care attorney such as myself. Imagine how hard it must be for someone who does not speak English, was not raised in this country, and has no understanding of our legal system," Marki said. "It's rewarding to help a child through this difficult process, and to think about the possibilities if they are granted legal residency. I want them to be safe and secure, have stability in their lives, be able to attend college, and have every opportunity to pursue their dreams."
Yet Marki's pro bono efforts also save lives. In a particularly memorable case, she represented a 16-year-old Guatemalan girl who escaped after being kidnapped, forced into sex trafficking, and violently abused. After her client testified in court, her captors were convicted before being pardoned and making threats against the family. Although the girl was initially granted asylum, the decision was later appealed and Marki received the case.
"There is little doubt in my mind that she would have been murdered if she had been forced to return to Guatemala," Marki said. "We were able to find newspaper articles about the case and her brave testimony to prove her harrowing account."
The Board of Immigration Appeals agreed with Marki's argument that Guatemalan survivors of sex trafficking who testify against their abusers should qualify for asylum, enabling her client to start a safer life in America.
In addition to assisting the Florence Project, Marki guides hospitals, physician groups, ambulatory surgery centers, and other health care organizations through a variety of business and regulatory issues, with a special focus in health care fraud and abuse. Marki has represented various health care providers before regulatory boards and bodies, including the Arizona Medical Board, health insurance disciplinary committees, and the Office for Civil Rights.