Coppersmith Brockelman Promotes Telemedicine Specialist Marki Stewart to Partner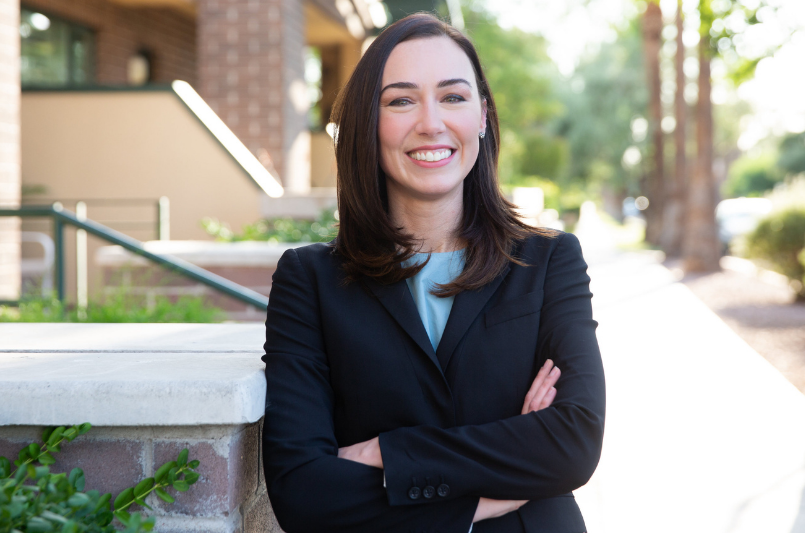 Coppersmith Brockelman is thrilled to announce its newest partner, Marki Stewart. "Principles that guide us here are simple: practice at the highest level of the profession; think creatively; find practical solutions; always do the right thing, build community, and maintain a sense of humor.  Marki has done all of this and more, and we are grateful that she is joining the partnership," said Keith Beauchamp, chair of the firm's governance committee.
Telemedicine exploded in popularity during the pandemic but creates a variety of legal challenges for health care providers and other organizations looking to harness its benefits. Well versed in licensing, reimbursement, credentialing, and security issues surrounding telemedicine, Marki Stewart has been invaluable since joining the firm in 2019.
"Coppersmith Brockelman's nationally acclaimed health care practice worked tirelessly throughout 2020 to keep clients compliant with ever-changing legislation and regulations," said Keith. "Marki's telemedicine expertise helped clients capitalize on a growing opportunity."
Hospitals, physician groups, laboratories, and other health care organizations also turn to Marki for guidance through a variety of business and regulatory issues, including the Anti-Kickback Statute, Stark Law, and HIPAA compliance. Marki has represented various health care providers before regulatory boards and bodies, including the Arizona Medical Board, health insurance disciplinary committees, and the Office for Civil Rights. She has also conducted hearings before government agencies and has litigation experience.
"Marki came to us a fully formed, mature health care lawyer, and she has shown her excellent legal skills and work ethic every day," said Karen Owens, co-leader of Coppersmith Brockelman's health care practice. "It was clear from the start that she is a perfect fit for our firm's culture and values. She has become a treasured colleague in our health care group, and we are so glad she joined us."
Marki, a magna cum laude graduate of Arizona State University's Sandra Day O'Connor College of Law, is dedicated not only to her clients, but also the community and legal profession. She serves as Secretary/Treasurer for the Arizona Society of Healthcare Attorneys' Board of Directors.