Eleven Coppersmith Brockelman Attorneys Honored as 2016 Best Lawyers®, Two Named "Lawyer of the Year"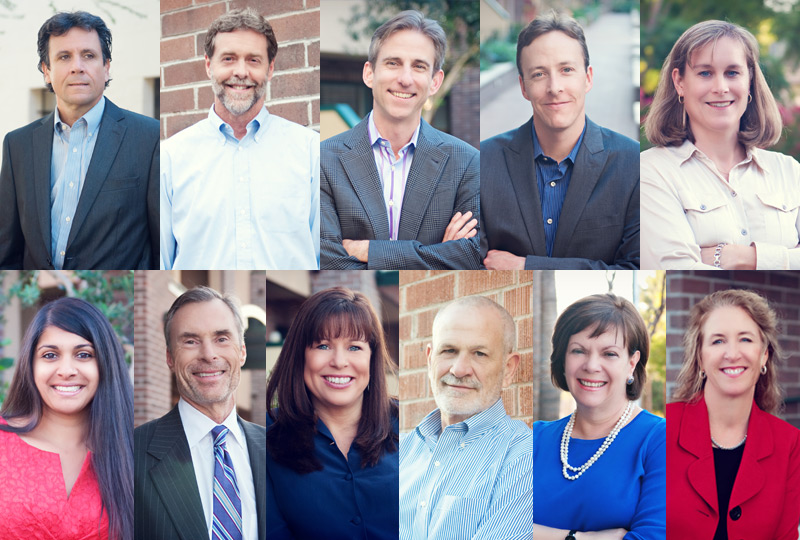 August 18, 2015 – Eleven of Coppersmith Brockelman's attorneys have been recognized as 2016 Best Lawyers®. Among the honorees, James Belanger was also named "Lawyer of the Year" for the criminal defense-white collar practice area in Phoenix, and Kent Brockelman was awarded this designation in employment law-management.
Now in its 21st edition, The Best Lawyers in America is the longest-running peer-review publication in the legal profession. Each year, Best Lawyers conducts comprehensive surveys among tens of thousands of leading lawyers who confidentially evaluate their professional peers. Based on the results of these surveys, the publication designates the year's Best Lawyers in all 50 states and the District of Columbia.
Attorneys who are recognized in the 2016 edition include:
James Belanger: "Lawyer of the Year" in criminal defense: white-collar; also named a Best Lawyer in commercial litigation, criminal defense: non-white-collar, ethics and professional responsibility law, litigation-regulatory enforcement (SEC, telecom, energy), qui tam law
Kent Brockelman: "Lawyer of the Year" in employment law-management; also named a Best Lawyer in litigation-labor and employment
Keith Beauchamp: commercial litigation, legal malpractice law-defendants, litigation-securities
Scott Bennett: criminal defense: non-white-collar
Jill Chasson: employment law-management, labor law-management
Roopali Desai: commercial litigation
John DeWulf: bet-the-company litigation, commercial litigation, litigation-securities
Kimberly Fatica: employment law-management, litigation-labor and employment
Andy Gordon: administrative/regulatory law, antitrust law, commercial litigation, health care law, litigation-health care
Karen Owens: antitrust law, health care law
Kristen Rosati: health care law