Announcing the Promotion of Two Attorneys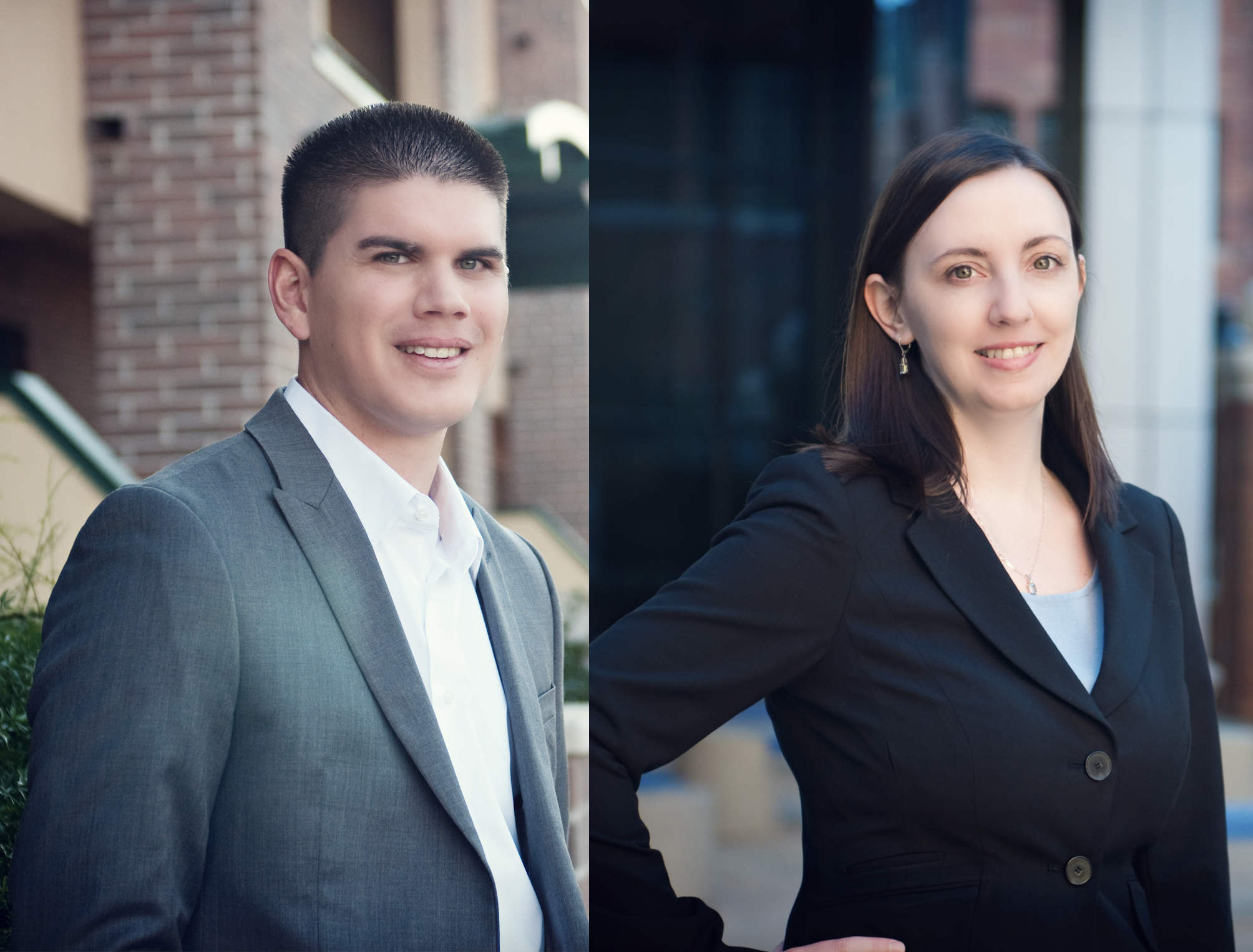 We are proud to announce the promotion of Andy Gaona to partner and Katherine DeStefano to of counsel. Both attorneys focus on commercial litigation and election and political law, reinforcing the firm's considerable experience and depth in those practice areas.
"Andy and Katherine are outstanding young lawyers," said Coppersmith Brockelman Managing Partner Kent Brockelman. "They are a testament to our firm's commitment to the highest levels of professionalism, diversity, and inclusiveness. We feel very lucky to have them on our team."
Andy has substantial experience representing clients in complex commercial litigation, election disputes, appeals, and matters involving state and local governments. He also maintains an active pro bono practice, and has been recognized as one of Southwest Super Lawyers' Rising Stars for Business Litigation since 2014. Andy received his juris doctorate from Arizona State University.
Similarly, Katherine is a litigator with experience in complex commercial disputes in state and federal court, including matters in the areas of employment law, insurance, health care, construction defects, and election law. Her pro bono work has included an immigration appeal before the U.S. Court of Appeals for the Ninth Circuit. She earned her juris doctorate at the University of Arizona.