Coppersmith Brockelman Reflects on 25 Years of Making a Mark on Arizona, National Law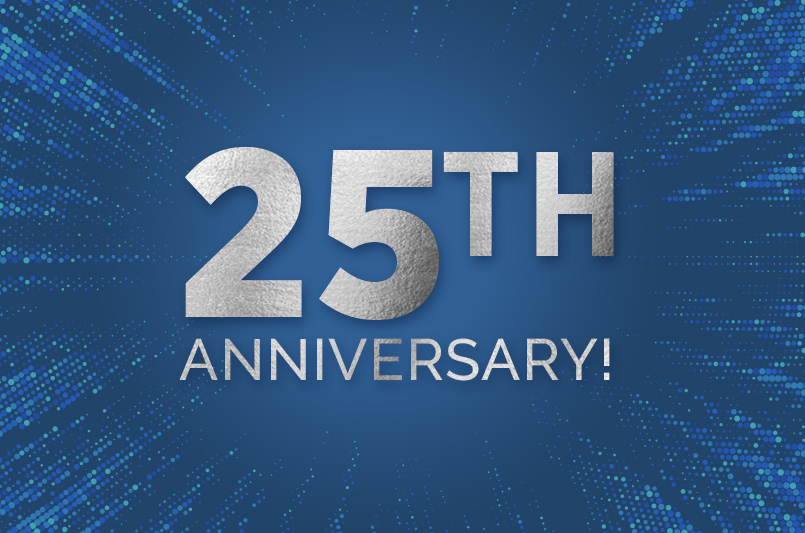 Twenty-five years ago, longtime friends Sam Coppersmith and Andy Gordon started working together out of Sam's spare bedroom before hanging a shingle out of a little office on East Indian School Road a few months later. They wanted to create a different kind of law firm, but they had no idea just how much of a mark they would make locally and nationally.
Fast forward to 2020 from a downtown Phoenix high-rise. The firm has become an undeniable force in Arizona, consistently earning accolades for outstanding legal work across eleven practice areas, including commercial litigation, employment law, political and election law, and health care law. In fact, numerous attorneys are routinely lauded by Chambers USA and more than half of the attorneys are peer recognized by Best Lawyers® and Southwest Super Lawyers. This is an impressive feat for any firm, especially one with 20 attorneys plus nine paralegals and support staff.
"Seeing people younger, smarter and harder working than I am make this firm into a place worth celebrating has been a wonderful journey," says Sam. "I've been to a lot of places and had a lot of different jobs, but there is no place I'd rather be than Coppersmith Brockelman."
Over the decades, the team has forged simple rules to live by: Work at the highest level of the profession. Think creatively and find practical solutions. Do the right thing. Maintain a sense of humor. Build community — with clients, with other lawyers, and with each other.  
Turns out, you can build a great firm this way.
Here, several attorneys share their stories of what first attracted them, why they have stayed and what they think the next 25 years will bring.
Humor and Camaraderie Prevail
Kristen Rosati, who joined the firm in 1998, was the firm's first associate and has since helped build the firm's nationally recognized health care practice. "I met Andy when I was doing pro bono work at a big law firm, representing a class action of prisoners seeking access to the law library. When I decided to leave, I heard from a colleague who also ended up at Coppersmith and Gordon that Andy was looking for an associate," she says. "I loved Andy's sense of responsibility for the public good and jumped at the chance to join a small law firm that did great work for great clients."
Although Coppersmith and Gordon has changed in many ways — its name being only one — it has stayed the same in the ways that matter most.
"The firm has retained its commitment to the public good, a sense of community and a sense of humor," Kristen says. "We've been very careful about hiring new lawyers who share these values."
One of these additions, Andy Gaona (2021 Best Lawyers, Appellate Practice) sums up what drew him to the firm in one word: Opportunity. "The opportunity to do more, the opportunity to do the work I really wanted to do, and the opportunity to work with a group of exceptional lawyers who practice law at a high level on their own terms is what attracted me."
However, the culture is what keeps him here. "It's wonderful to work with friends, and that's the setup we are lucky enough to have. We work hard on behalf of our clients, but we also enjoy having a drink together at the end of the day to talk sports, music and even parenting tips," he says.
Synergy, Smarts and Talent Abound
Working alongside young lawyers like Andy is something Karen Owens especially enjoys. "It's a blast working with and just being around our younger lawyers, who are so smart and interesting and motivated to do good," she says. "It's exciting watching them grow into powerhouse lawyers while still maintaining our values." 
However, it initially took a little convincing to bring her on board in 1998. "Although I was unhappy at a big firm, I was reluctant to leave what seemed like the relative security of that setting for a brand new, untested venture," Karen says. "Andy, Sam, Beth Schermer and Julie Nelson gradually persuaded me to take the plunge, focusing on freedom to work with clients I really cared about, greater ability to balance work and home and the chance to work with close friends. I worried that it was too good to be true, but the tipping point was a Sunday cookout with the kids. Everyone was just so nice, interesting, fun and compatible in values that it was a joy to be together. How could I say no after that? I've never regretted the move for a moment."
Karen, who also helped build the firm's nationally esteemed health care practice, appreciates how supportive the firm has been during good times as well as more difficult ones. "I enjoy my colleagues; there's a synergy among us that brings in good work and makes me want to keep doing it," she says. 
Kent Brockelman, who joined the firm in 2007, didn't need as much persuasion as Karen — though he pretended otherwise. "I was friends with several lawyers in the Coppersmith firm and knew others by their excellent reputations, so when Beth Schermer and Karen Owens recruited Kim Fatica, me and my long-time assistant Tina Johannesen to bring our employment practice to the firm, we didn't need a lot of convincing," he says. "Although, to be clear, we acted like we did, thereby getting numerous lunches, drinks, and dinners out of the deal before formally saying yes."
Kent helped establish the firm's nationally acclaimed employment practice, but it was his time as the firm's managing partner from 2011 through 2019 that he describes as "the most meaningful work I have done in my legal career."
"My greatest contribution to the firm over the years has been helping to persuade friends of mine who are great lawyers and great people to throw in with us, including Jill Chasson, Keith Beauchamp, John DeWulf, and Kristen Rosati when she came back for her second tour of duty," Kent says. "For me, Coppersmith Brockelman has been exactly what I hoped for: Working with a group of top-notch lawyers who prize not just collegiality but also friendship."
Like Karen and Kent, John DeWulf has an interesting story about what brought him to the firm to expand the firm's commercial litigation practice. But in his case, he tried to poach Kent and wound up being recruited.
"In early 2015 I reached out to Kent Brockelman to see if he might be interested in joining me in either opening a Phoenix office for a large national law firm or starting a new local firm. We had stayed in touch through the years, and I had always liked and respected him," John says.
"Kent let me down graciously over beers. In so many words, he told me he was not the least bit interested in leaving Coppersmith Brockelman because he liked his law firm and colleagues. If I was ever interested in joining him at Coppersmith Brockelman, he said, I should let him know." 
"I was intrigued, but I had already started talking to some other firms in Phoenix. Yet it became more and more clear through the law firm interview process that I did not want or need a lot of rules or structure, and Coppersmith Brockelman kept coming back to mind," John says. "I had always been impressed from afar and knew some of their litigators. I viewed them as smart and talented lawyers who did not take themselves too seriously. Eventually, I reached out to Kent and told him I was interested in talking. I did a whirlwind set of interviews that afternoon.  It felt right, and the firm ended up with a free agent superstar legal assistant in Verna Colwell and me as a Plus One. We have never looked back."
Community Involvement Prioritized
Another quality that sets Coppersmith Brockelman apart is its commitment to making a difference in the community — an example Sam and Andy have set over the years and continue to exemplify today. Sam, who has helped Southwest Wildlife Conservation Center with legal matters for years, recently joined its board of directors. He also serves as the Director and Secretary to the Safe Passage Project, connecting undocumented children with free legal support.
In addition to teaching as an adjunct professor of national security law at Arizona State University, Andy has served on boards of directors for several organizations, including The Leukemia and Lymphoma Society Arizona Chapter, Volunteer Lawyers Program and The Sonoran Institute.
Inspired by their service, Coppersmith Brockelman attorneys currently serve on the boards or steering committees of nonprofits Arizona Center for Law in the Public Interest, HandsOn Greater Phoenix, Jewish Family and Children's Services of Phoenix, Planned Parenthood of Arizona Advocates for Reproductive Health and Justice, Rosie's House, Save Our Schools Arizona, Save The Family and Take the Lead Women Arizona Leadership Council.

Firm employees volunteer their time with a variety of other organizations.  In fact, volunteerism was one reason Roopali Desai was selected as Valle del Sol's 2020 Mom of the Year.
The firm's emphasis on giving back is something Karen especially values. "I want us to continue to live our values by giving lawyers room and time to do things other than make money — to raise families, do pro bono and community work, do politics if they wish, travel, and generally live fulfilling lives," she says.
Continuing as a Phoenix Powerhouse
Coppersmith Brockelman is a special place, and Karen has definitive thoughts on how to keep it that way.
"I'd like to see us continue to do very high-level work as a 'boutique' firm," she says.
Andy foresees the firm remaining a powerhouse in the Valley. "With a growing core of legal talent, I see the firm continuing to be a force in the Phoenix legal community for a long time to come."