Marki Stewart Honored by the Arizona Foundation for Legal Services & Education as a Top 50 Pro Bono Attorney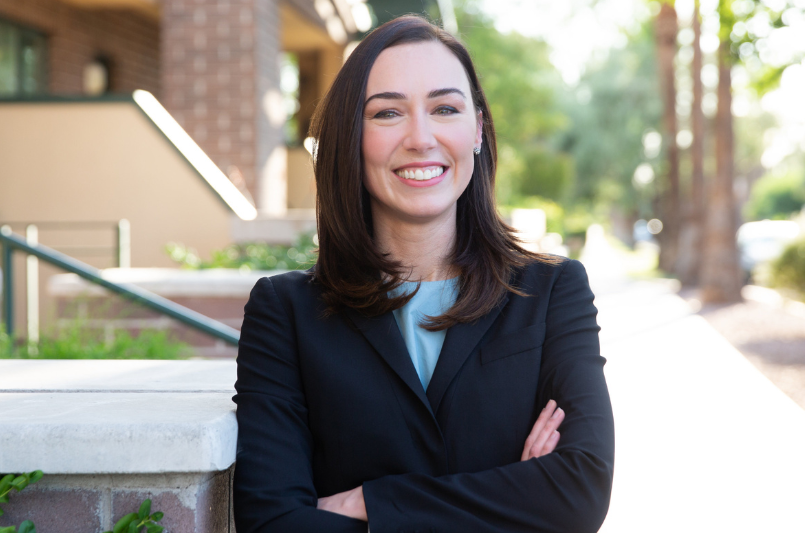 Marki Stewart, nominated by the Florence Project for more than a decade of involvement with their Volunteer Lawyers Program, has been recognized for the second year in a row as one of the Arizona Foundation for Legal Services and Education's Top 50 Pro Bono Attorneys.
The Arizona Bar Foundation created the Arizona Foundation for Legal Services & Education to level the playing field so that all Arizonans have knowledge and access to the justice systems. Marki's longtime commitment to helping unaccompanied immigrant children find safety and security in the U.S. has earned her this honor for embodying their noble mission.
"It's rewarding to help a child through the difficult immigration process, and to think about the possibilities if they are granted legal residency. I want them to be safe and secure, have stability in their lives, be able to attend college, and have every opportunity to pursue their dreams."
In addition to assisting the Florence Project, Marki guides hospitals, physician groups, ambulatory surgery centers, telemedicine providers, and other health care organizations in a variety of business and regulatory issues with a special focus in telemedicine, including licensing, reimbursement, credentialing, and security issues. Marki has represented various health care providers before regulatory boards and bodies, including the Arizona Medical Board, health insurance disciplinary committees, and the Office for Civil Rights.