Three Attorneys Recognized Among Arizona's Top 100 Lawyers by Az Business Magazine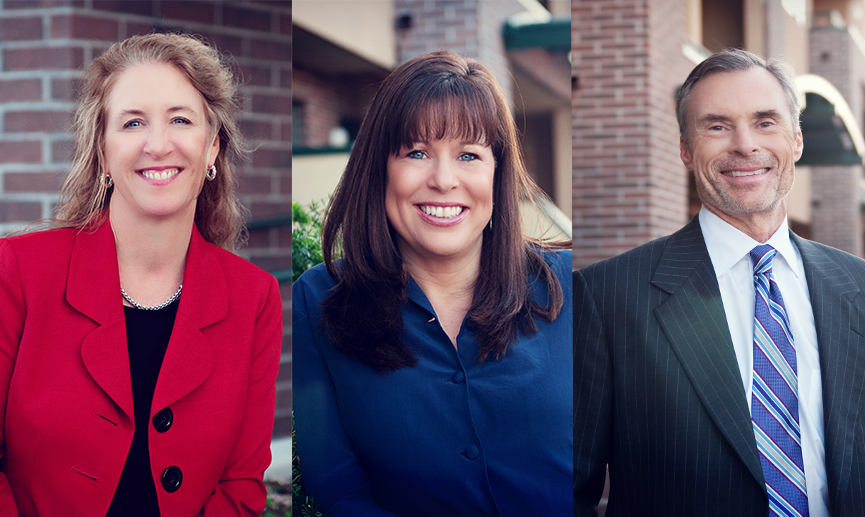 Kim Fatica, Kristen Rosati, and John DeWulf were honored for exceptional legal expertise and service in Az Business Magazine's 2018 list of the Top 100 Lawyers in Arizona.
The Top 100 Lawyers are chosen each year from a pool of more than 1,000 attorneys across the state. The final list is based on each attorney's professional success, contribution to their firm, community involvement and impact on the legal community.
Recognized for employment law, Kim counsels employers on a variety of employment-law related matters, including compliance with employment laws and issues involving post-employment restrictive covenants. She has significant experience litigating the enforceability of post-employment restrictions, including injunction proceedings relating to such litigation.
Recognized for health care law, Kristen is considered one of the nation's leading HIPAA compliance attorneys. She also has deep experience in data breaches, clinical research compliance, clinical trials contracting, biobanking and genomic privacy, and all things "Big Data."
Recognized for complex commercial litigation, John has extensive experience handling numerous trials, hearings and other matters before state and federal courts in the areas of contracts, business torts, trade secrets, real estate, securities, intellectual property, partnership and products.