Two Commercial Litigation Attorneys Promoted to Partner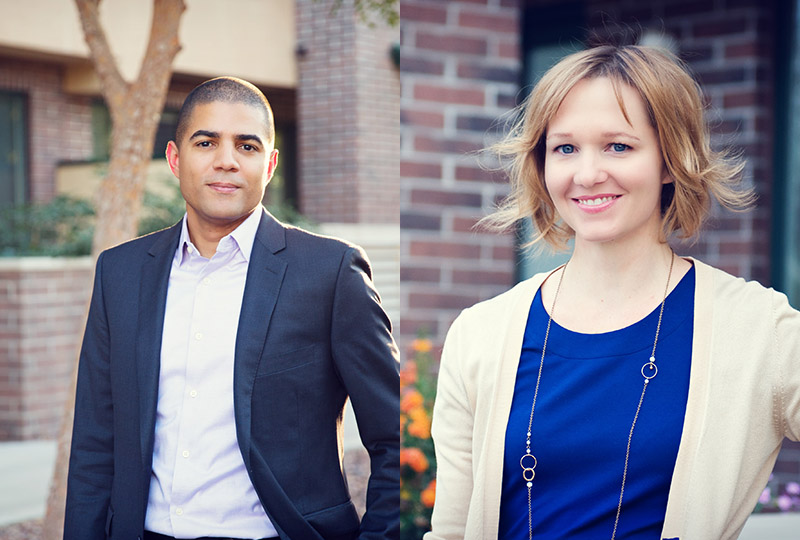 Coppersmith Brockelman is proud to announce the promotion of Marvin Ruth and Shelley Tolman to partner. Both attorneys focus on commercial litigation, reinforcing the firm's considerable experience and depth in that practice area.
"Marvin and Shelley are outstanding young lawyers," said Coppersmith Brockelman Managing Partner Kent Brockelman. "They are great examples of our commitment to building a law firm that is top tier in its professional excellence, diversity, and inclusiveness. We are so lucky to have them."
Recognized as "Rising Stars" by Southwest Super Lawyers, a peer-nominated rating for attorneys, Marvin and Shelley are both experienced litigators.
Marvin has substantial experience representing clients in complex commercial litigation in state and federal courts in Arizona and Nevada. His practice primarily focuses on business disputes and litigation, including partnership disputes, real estate litigation, business torts and fraud claims. Additionally, Marvin has extensive experience representing secured and unsecured creditors, trustees and committees in commercial bankruptcy cases and litigating all aspects of debtor/creditor relationships, including enforcement proceedings and fraudulent transfer actions. He earned his Juris Doctorate from the University of Arizona.
Similarly, Shelley is a commercial litigator with experience in complex cases involving contract disputes, business torts, construction litigation, intellectual property disputes and class actions. She also has experience litigating government contract disputes involving kickbacks, overbilling, fraud, the False Claims Act and RICO offenses. She earned her Juris Doctorate from Arizona State University.