Coppersmith Brockelman Ranked Among 2018 Best Law Firms by U.S. News & World Report and Best Lawyers®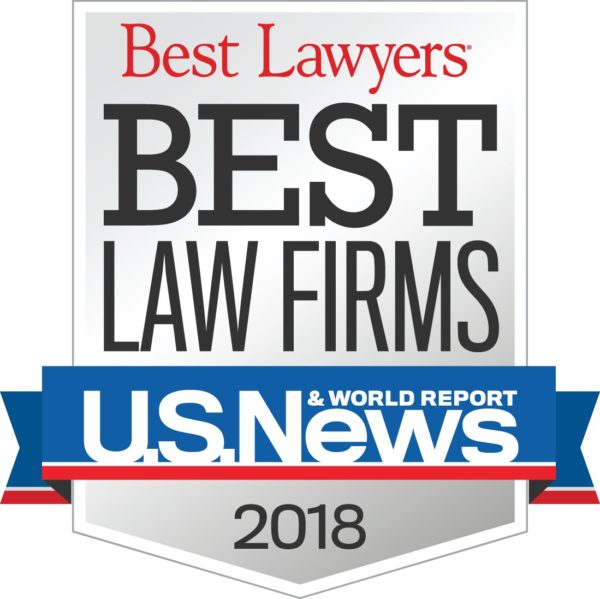 Coppersmith Brockelman has been recognized as one of the Best Law Firms for 2018 by Best Lawyers® and U.S. News & World Report. The firm has been ranked both locally and nationally in 12 practice areas.
Firms recognized as Best Law Firms are known for professional excellence and consistently impressive ratings from clients and peers. Achieving such a ranking illustrates a firm's commitment to high quality law practice and extensive legal expertise. Firms are ranked based on a variety of client and peer feedback, including cost effectiveness, responsiveness, expertise and more.
Coppersmith Brockelman was ranked in the following practice areas:
Metropolitan Tier 1 – Phoenix – Antitrust Law
Metropolitan Tier 1 – Phoenix – Commercial Litigation
Metropolitan Tier 1 – Phoenix – Criminal Defense: General Practice
Metropolitan Tier 1 – Phoenix – Employment Law – Management
Metropolitan Tier 1 – Phoenix – Health Care Law
Metropolitan Tier 1 – Phoenix – Litigation – Labor & Employment
Metropolitan Tier 1 – Phoenix – Litigation – Securities
Metropolitan Tier 2 – Phoenix – Administrative/Regulatory Law
Metropolitan Tier 2 – Phoenix – Civil Rights Law
Metropolitan Tier 2 – Phoenix – Labor Law – Management
Metropolitan Tier 2 – Phoenix – Litigation – Antitrust
Metropolitan Tier 3 – Phoenix – Legal Malpractice Law – Defendants
National Tier 3 – Antitrust Law
National Tier 3 – Health Care Law
"This recognition is a testament to our team's commitment to practicing law at the highest level," said Kent Brockelman, managing partner of the firm. "We are extremely proud to receive this honor from our clients and peers in some of our key practice areas."